Message for creators
Marking its 5th time this year, Live2D Creative Awards is an annual international competition for original works made with Live2D.

In response to the growing number of submissions in diverse forms, this year's competition offers greater cash prize, more awards, and the newly "Avatar" category.

We are looking forward to seeing great works from around the world and witnessing the birth of this year's world's best Live2D creator.

Live2D Creative Awards Team (2018/08/16)

[ Watch winning works of past years ]
・Year2014
・Year2015
・Year2016
・Year2017



How to Enter
1. Create work using Live2D
  (Cubism or Euclid)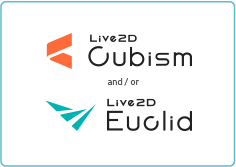 2. Upload your video to YouTube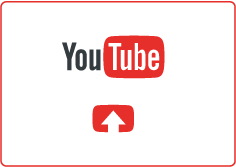 3. Submit an entry form!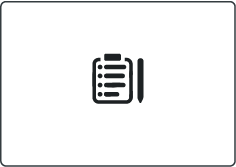 Awards and Prize


¥250,000 + Trophy + (coming soon)


¥100,000 + Trophy + (coming soon)


¥250,000 + Trophy + (coming soon)


Amazon gift card ¥10,000 + (coming soon)
Outline
Entry Period:
August 17th (Fri) - November 19th (Mon) 2018 - 23:59 Japan Time
Award Announcement:
Awards to be announced at Live2D Creative Conference "alive 2018" in December in Tokyo.
Call for Entry:
Create work using Live2D Cubism* or Live2D Euclid, upload to YouTube, and fill out an entry form with the video URL. Please create your work freely to your imagination. There is no particular theme or concept required.
* You can use any version of Cubism, FREE, or PRO.
Categories of Entry:
Original work created with Live2D in one of the following categories:
(1) Video:
Movie or animation.
(e.g. work of story, animated illustration, etc)

(2) Interactive:
Video or captured video demonstrating an interactive content.
(e.g. game, app, signage, etc)

(3) Avatar:
Video or captured video demonstrating an original avatar.
(e.g. Virtual YouTuber, FaceRig, etc)

* Use of Live2D can be partial but should be primary. You are welcome to integrate it with other visual elements. See judging criteria.
* Refer to User Support page for using and learning Live2D.

Eligibility:
- Indie or Professional (but not business entity)
- All ages and all nations.
- You may participate as a group.
- You may register multiple videos, or your works from the past

(Not eligible if the work is:)
- created by a business entity, or
- created for a commercial purpose (except for content minimally charged by indies)*
* "minimally charged by indies" refers to a situation where an indie creator charges or receives minimum amount of compensation for expenses incurred for making the content. To this extent, indie content (e.g. app, video, etc) containing advertisement is eligible.
Judging Criteria:
- Work communicates the characteristic and potential of Live2D.
- Work features attractive 2D graphics.
- Work is excellent in overall quality.
Your presence or absence at "alive" ceremony does not affect the judging.

Feel free to ask us any questions!
Live2D Community: http://community.live2d.com/
Contact Form: http://www.live2d.com/en/contact/contact_form


Judges
To Be Announced.
To Be Announced.
To Be Announced.
Sponsors and Partners